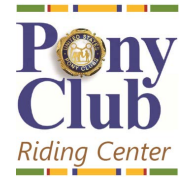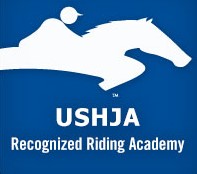 Welcome to Duzan Riding Academy!
The team at Duzan Riding Academy is honored to announce that we are now a United States Pony Club Licensed Riding Center and a United States Hunter Jumper Association Recognized Riding Academy. We are proud to be an active member of these associations and excited to have their endorsement as we continue to produce well rounded equestrians through top notch instruction.
The farm is located approximately 2o minutes from Delaware, Dublin, Powell, and Marysville. Molly Duzan started Duzan Riding Academy in the Spring of 2009 at a small 10 stall barn in Delaware, Ohio. The business grew rapidly, and as her students progressed, Molly recognized the need for a larger facility to accommodate her clients and their advancing education. Molly moved her business to the current facility in Ostrander, Ohio in November of 2011, and purchased the 23 acre property in May of 2012.
The facility was built in 2007 and includes a 200′ x 90′ insulated indoor arena, 250′ x 125′ outdoor arena, quality constructed stalls, trails, jump field, comfortable viewing areas, permanent restrooms, and numerous other amenities for the comfort of horses, riders, and families.
Molly's program is based in the hunter/jumper and huntseat equitation disciplines, with emphasis on safety, sportsmanship, horsemanship, responsibility, and teamwork. More advanced riders will gain exposure to dressage and cross country as well. Molly, along with a superb team of instructors, school horses, and stable hands work to create an environment that is enjoyable and conducive to learning for all ages. Duzan Riding Academy offers something for everyone from the beginner rider participating in a weekly group lesson, to the avid competitor showing at the national level. Various programs compliment the lesson program so that students are able to gain a well rounded education and benefit from all that riding and horse involvement has to offer. Please navigate through our site to discover the best fit for you!
Contact
Duzan Riding Academy Office
Phone: (614) 271-2732
Email: info@duzanridingacademy.com
* To inquire about lessons, please see the lesson page on this website for how to get started.
Address
14191 State Road
Ostrander, Ohio 43061