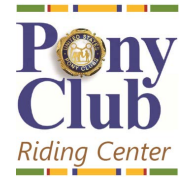 As a United States Pony Club Licensed Riding Center, Duzan Riding Academy is committed to providing the best instructors and school ponies to teach young riders proper horse management and riding skills. The Riding Center hosts a monthly meeting for members. Some meetings are unmounted, when participants will learn new horse management skills from instructors or visiting clinicians. Mounted meetings are offered in addition to regular riding lessons so that riders can practice for rallies or learn about the various disciplines that Pony Club has to offer. New members may join in September and January of each year, and current members may renew their membership in January of each year.
Pony Club offers experience to participants in many disciplines including Eventing, Stadium Jumping, Dressage, Huntseat Equitation, Mounted Games, Tetrathlon, Polo, Polocrosse, Quiz (Horse Management Knowledge), and Western Riding.
As riders earn certifications in their chosen discipline(s), they also must progress in their Horse Management knowledge that accompanies each level of certification.
Participants must be 7 years old as of January 1 of the year they join. Participants do not need to have any experience to get started! Riders can follow the extensive manuals published through pony club to help advance their knowledge.
Email Center Administrator Samantha Keeran at ponyclub@duzanridingacademy.com or Visit United States Pony Club for more information.